Below are New York Art Studio's exceptional faculty members who are active artists, professors and lecturers at renowned U.S. art schools.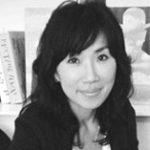 Soo Kyung Han
President / Director
MFA in Painting, Pratt Institute
BFA in Painting, CMSU, SVA
Kansas City Regional Council for
Higher Education. MO. Selected Artist
CMSU Drawing Instructor
P.S 122 NY Project Artist
P.S 122 NY Artist Program Juror
Many selected solo and group exhibitions throughout USA
More than 15-year Experience in Art Portfolio Teaching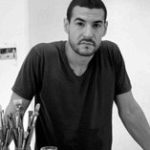 Christian Curiel
Instructor
MFA in Painting, Yale University School of Art
BFA, International Fine Arts College
Appointed teaching assistant, Yale University
Oscar B. Cintas Fellowship Award, New York
Robert Schoelkopf Traveling Fellowship, New Haven, CT
Chestler Contemporary Visual Arts Award, Miami, FL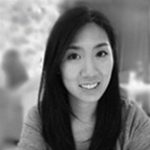 Eugina Song
Associate Director
MFA in Painting, Hunter College
BFA in Painting / Electronic Imaging, Cornell University
Cornell in Rome, Cornell University
Producer, The Rite of Time
Assistant Curator, Gallery Lumiere
Assistant, Pulse Art Fair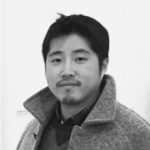 Kyeom Kim
Instructor
MFA Painting, Hunter College (CUNY)
BFA Painting, Chung-Ang Univ.
New Britain Museum of American Art collection
52 Annual Juried Competition, Masur Museum of Art, LA
Exhibitions at Barcelona International Art Fair, Pleiades Gallery of Contemporary Art, Cheryl Hazan Gallery, and more
Publications including Condign Art Magazine, the Korean Times, ARTslanT, and more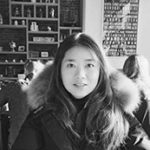 Eunsun Choi
Instructor
MFA Combined Media, Hunter College
Post-Baccalaureate Program Fine Arts, Maryland Institute College of Art
BFA Painting, Sookmyung Women University
Artist book/Zine Selection in Printed matter, NY
Zine-O-Rama no. 2 Artist book show and Library's collection in Watkins College of Art, Design, Film LibraryHappy Ending Massage Project, NY
Call for artist show in Gallery Korea, NY
Working on It in Temp Space, NY
The 2nd AhL Foundation MFA Scholarship Grant Winner
Max Greis
Instructor
BFA, School of Visual Arts
MFA, Hunter College
Kossak Travel Grant to study the works of Bosch and Bruegel in Madrid, Vienna and Berlin
Recipient of the BRIC Media Arts Fellowship
Recipient of the Alumni Scholarship Award, School of Visual Arts
Resident, The Lux Art Institute, Encinitas, CA
Currently represented by Pavel Zoubok Gallery
Artforum Critics' Pick for New York, 2015
Yujin Lee
Instructor
MFA Printmaking, Columbia University
BFA Painting, Cornell University
TEAM PRIZE, L'Inconnu Festival, Reflet Médicis, Paris (FR)
TAKT GRANT, Takt Kunstprojektraum Artist-In-Residence, Berlin
DEAN'S TRAVEL GRANT, Columbia University (US)
SELECTED ARTIST for berlinerpool archive (DE)
SELECTED ARTIST for 7th SOMA Drawing Center Archive (KR)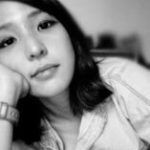 Ivy Kim
Instructor
BFA Fashion Design, Fashion Institute of Technology (FIT)
One of 6 Finalists for Joe's Blackbook Scholarship
Theater Production Associate/Costume and Scenic Designer at Write Act Repertory
Jeong Lee
Instructor
BFA Painting, Concentration in History of Art + Visual Culture, Rhode Island School of Design
The Anderson Ranch Arts Center Fall Artist Residency, 2016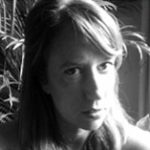 Kristine Potter
Guest Instructor, Independent Study 
MFA Photography, Yale University
BFA Photography, Univ. of Georgia
BA in Art History, Univ. of Georgia
Full Time Visiting Lecturer at SUNY Purchase College
Adjunct Instructor at School of Visual Arts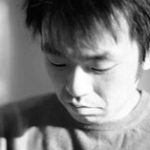 Mu Pan
Guest Instructor
Adjunct Professor at Parsons School of Design
MFA Illustration (Honors), SVA
BFA Illustration, SVA
Fall MFA Illustration Department Merit Scholarship
Spring MFA Illustration Department Merit Scholarship
Spring Alumni Scholarship Awards
Adjunct Professor, Parsons
Parsons, Pratt, SVA Guest Instructor
Freelance illustrator
Clients Included The New York Times,
The New Yorker Magazine, Playboy
Joowon Oh
Instructor
MFA Illustration, SVA
BFA Illustration, SVA
American Illustration 35-Chosen Winner,2016
Greenpoint Gallery 1st Salon show winner,2015
SVA Illustration Dept.Merit Scholarship,2015
Society of Illustrators Student Scholarship,2014
share