NYART's All Ages Art Program trains students of all ages in art and design by providing one-on-one instruction, taught by our diverse group of internationally recognized faculty and staff. The objective of this program is to provide an inspiring learning environment for all ages, regardless of the level of experience. Through the All Ages Art Program, students can acquaint themselves with the foundational skills and/or further strengthen and develop their techniques and skills.
Our classes are year-round and accept students on a rolling basis.
ADULT ART CLASS


Our Adult Art Class NYC encompasses an extensive spectrum of topics designed to meet the needs of novice, intermediate and advanced students. In an intimate studio environment, the NYART Adult Class invigorates students to discover their artistic and creative potential to the fullest.
Adult Students work one-on-one with NYART instructors to create portfolios to apply to art schools and jobs, start new artistic practice/hobbies, or work on specific, personal projects. The course subjects cover traditional drawing, painting, sculpture, mixed media, new media and more that encourage creative and critical thinking in art making. Students can automatically absorb knowledge in art history and contemporary art down the line by exposing themselves to the focused studio practice.
NYART classes are personalized for students on any levels, helping them build foundation skills, and/or a portfolio for personal needs in the future. With one on one personalized instruction from NYART's versatile staff, the class strives to foster individual artistic development, enhance technical skills, help discover creative potential and encourage self-expression!
CLASS HIGHLIGHTS
Understanding the basic visual languages of perspective, composition, structure, lights&shadows
Drawing (Still Life, Portrait, Figure)
Painting (All mediums)
Sculpture
Mixed Media
Drawing Class
Adult Art Class trains students how to draw in an assortment of mediums and techniques. The class is individually tailored to the specific needs of students of all levels of education, experience, and artistic training. From the absolute beginner to the intermediate artist, NYART's Adult Art Drawing has its door open for everyone with different interests and needs. The class introduces various approaches in drawing over a long course of art history: line, still life, portrait, landscape, modern techniques, etc.
Painting Class
Adult Painting Class familiarizes students with various painting mediums, such as acrylic and watercolors. From the beginner to the advanced, the class curricula may be adjusted to accommodate every student's unique objectives. From uncovering the mystery of colors (color theory), to composing your vision on canvas (composition and structure!) to advanced, modern application of painting methods (new media and more), the class aims to equip students with fundamentals, while challenging them to break out of the box.
Mixed Media Class
The Mixed Media class is an all the more fun and invigorating course in which students explore a variety of mediums, working methods and styles to create works that generate multifaceted conversations. The course combines traditional and experimental approaches to image making that touch on a long span of modern art history. With our instructors' creative push, the class inspires students to be more challenging and risk-taking in both execution and conceptualization of art making.
Fashion Illustration Class
The class focuses on how to illustrate garments on figures in fashion design. This class is designed to refine students' fashion illustration skills, including but not limited to construction of coherence in style and concept and creation of unique, individual patterns and styles.
Design Class
The class focuses on design theories and methodology. Students will learn the basics of design and how to apply them in practice with their own creative twist. The class will stress issues in designing space, 2d and/or 3d, and integrating ideas into products for effective communication. Some key concepts the course covers will be: colors, graphic identity, branding, etc.
NYART provides Private Lessons for adults. During the whole duration of a lesson, the student will work with our instructor, one-on-one and in a focused and attentive environment. The lessons cover all genres of art and are scheduled at the student's convenience. Contact us for further information.
| | MON | TUE | WED | THU | FRI | SAT |
| --- | --- | --- | --- | --- | --- | --- |
| A 9:30 am – 1:30 pm | | | | | | ✓ |
| B 11:30 am – 3:30 pm | ✓ | ✓ | ✓ | ✓ | ✓ | |
| A 1:30 pm – 5:30 pm | | | | | | ✓ |
| B 4:00pm – 8:00pm | ✓ | ✓ | ✓ | ✓ | ✓ | |
ADULT ART CLASS


Build your foundation skills and/or more !

Individual projects with one-on-one instruction

Enroll every 12 weeks !
Flexible number of classes per week
4 hrs / class

 12 classes within 12 weeks

$1,155
 24 classes within 12 weeks
$2,210
originally

 $2,310 

 36 classes within 12 weeks
$3,170
originally

 $3,465 

 48 classes within 12 weeks
$4,035
originally

 $4,620 
 YOUNG ARTISTS

NYART's Children/Teen Art Class educates young artists with advanced commitment and interests in art. Children/Teen Art Class promotes artistic growth in young artists through experimental and expressive classes. Catered to each student's skill level and interests, the class brings out the fullest potential and artistic creativity from the students at early age.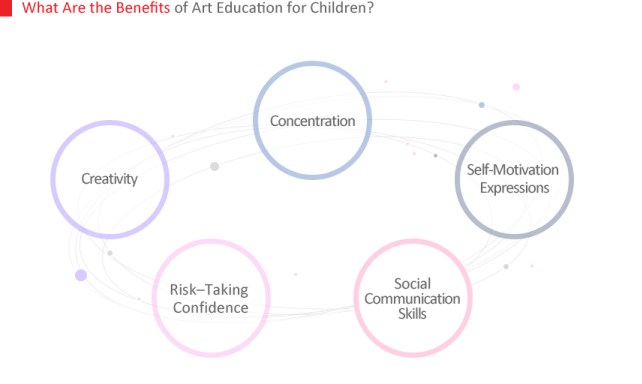 Building comfort with new materials
Overcoming fear of taking risks in creative activities
Developing hand-eye coordination
All of the above while having fun!
Individualized one-on-one lessons for those with serious interest in art at young ages
4 hrs / class
Customize your class schedule from 12 – 36 classes in a 12-week term.
Students of any levels and artistic experience are welcome
Build art foundations and artworks for future school applications or other personal applications.
One-on-one instruction with our art teachers
4 hrs / class
Customize your class schedule from 12 – 48 classes in a 12-week term.
| | MON | TUE | WED | THU | FRI | SAT |
| --- | --- | --- | --- | --- | --- | --- |
| A 9:30 am – 1:30 pm | | | | | | ✓ |
| B 11:30 am – 3:30 pm | ✓ | ✓ | ✓ | ✓ | ✓ | |
| A 1:30 pm – 5:30 pm | | | | | | ✓ |
| B 4:00pm – 8:00pm | ✓ | ✓ | ✓ | ✓ | ✓ | |
 CHILDREN/TEEN ART CLASS


Build your foundation skills and/or more !

Boost your confidence in art expression & exploration !
One-on-one instruction catered to each individual needs

Enroll every 12 weeks !
Flexible number of classes per week
4 hrs / class

 12 classes within 12 weeks

$1,155
 24 classes within 12 weeks
$2,210
originally 

$2,310 

 36 classes within 12 weeks
$3,170
originally

 $3,465 

 48 classes within 12 weeks
$4,035
originally 

 $4,620 
share