Letter from Hyeonwoo C. – Admitted to Ringling, Fall 2017
I went New York Art Studio for about two years. And I really enjoyed working in the studio. I used to go to New York Art Studio everyday so I worked with almost every teachers they have and each teachers have certain subject that they are expert at so you can experience many style of teaching if you take various classes. Also they took care about my portfolio and my work more than anybody. Because of their help I was awarded in many art competitions and I got accepted in Ringling College. My two year experience in New York Art Studio was totally worth it.

Letter from Veronica C. – Admitted to Cooper Union, Fall 2017
" Amazing art class… I started very early (around sophomore year) with portfolio prep classes and had a really good experience, with a variety of teachers who were all professional, friendly, and very good. I continued taking them throughout high school and ended up getting into my dream school, the Cooper Union School of Art.  So happy with this gem, and they are a perfect choice for building and expanding portfolio! "

Letter from Julia M. – Admitted to Fine Arts at Cornell, Carnegie Mellon, Fall 2017
"I had such a positive experience with NY Art Studio. I had very little background in art before I began at the studio, but within a couple months I was able to learn so much (and prepare an entire portfolio that led to my acceptance to Carnegie Mellon University).
Through taking private lessons, I was able to share my ideas and work one-on-one with amazing and inspirational teachers. I was exposed to so many new artistic ideas and mediums at the studio, and NY Art has not only helped me get into a top-tier university, but provided me with such happy memories and friendships. I would definitely recommend anyone with any background in art to enroll at NY Art Studio. "

Letter from Rolando A. – Admitted to FIT as a transfer, Fall 2017
" New York Art Studio really helped me improve my art skills. I started doing private lesson so I can get an idea what portfolio class is all about. The instructors are very generous and they'll guide you in the right way of how to prepare your portfolio. This made me decide to do a regular portfolio class plus a couple of private lessons with the instructors during the year so I could  nurture my skills in art and design.
Before, I didn't have any idea that there was an art school in New York City that focuses on building art portfolios. I used to practice a lot by myself and took regular art classes in other art schools so I could regain and improve my art skills. At the beginning, I thought doing things on my own would be enough to present what's considered a portfolio, but it was a mistake. A friend of mine introduced me to the NYART studio via online. That's how I discovered the school and she brought me to the studio. There, I had a free consultation with the Art Director and I showed her the artworks that i've done so far on my own. I've found out that my portfolio needed more development that made me decide to enroll at the NYART studio so I could improve my foundational skills.
With the help of the instructors at NYART, I got accepted at the Fashion Institute of Technology (FIT) in Communication Design Major. NYART is a school where they develop the students ability to have improvements in their art projects. If you are looking for a nurturing environment, and constructive critiques in your artwork, I would highly recommend NYART studio.
I want to thank NYART Studio for guiding me to develop my understanding of what portfolio really is. It made realize how important foundational skills are before I advance to digital art. It's been a long process for me, but it made my art skills better. Hard work pays off. "

Letter from YoungEun Kim – Admitted to RISD, SVA, SAIC and UAL, Central Saint Martins 2015 Fall
" I am loving this studio much I have to leave a good review! I attended NY art studio only for a month, but I truly believe that this month changed my life! Even though it was only a month, if YOU really try, teachers at this studio really tries their best to lead you to produce your best work.
In fact, I finished more than ten artworks within that month and those art works were the most of my portfolio work and got into RISD, SVA, SAIC, and UAL!! All the teachers majored in different areas, so you can hear all sort of opinions and learn so many different aspects of the art world.
They not only teach you art, but they also teach you how to prepare for your college app, portfolio managements, and that you can get inspired from nearly anything around you. Students there were all welcoming as well and enthusiastic that you get inspired by them too. I also had a chance to do nude croquis with real models at the studio. I really recommend anyone who are interested in art/portfolio prep for applying art schools to try out this studio! "

 Letter from Seora Han – Admitted to FIT Fashion Design 2015 Fall Semester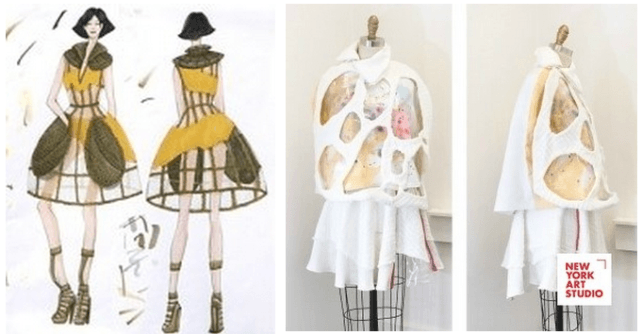 I took Portfolio package course. I only attended for four months but I could make a great portfolio.
I had experience of making portfolio with other art studio but it was really embarrassing to show and hand in as a portfolio to schools due to lack of qualities. However, though NY art studio, I could create a detailed and sophisticated portfolio in a short period of time. Also, teachers are so nice there. They helped me since creating portfolio to summit it to schools with cares and attentions. I've been admitted to FIT and I really want to say thank you to NY Art Studio.

 Letter from Lauren K – Admitted to Parsons, FIT,Central Saint Martins Fashion Design 2015 Fall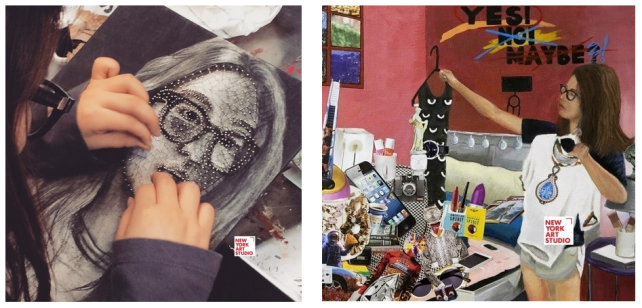 "I attended New York Art Studio for 2 years and took the basic portfolio prep and summer classes.
Before, I had very little experience in art and had never taken a drawing class previously. I found NY Art online and went in for a consultation with the director.
I felt at ease with her and she assured me nothing but the best from both her and the teachers who taught there, which is just what I got from the studio; everyone is extremely supportive, kind, and want to see their students succeed. They taught me so much in such limited time and the teachers really do know what they are doing. Many of them have successfully challenged me to become more creative, which is something not all schools can do properly.
I have since been accepted into all of my top schools (️Parsons, FIT and UAL) and have received the highest amount of merit scholarship available. I would not have been able to do any of this without the help of NY Art and I would highly recommend this studio to anyone who is considering a career in the arts/fashion or even to a beginner in the creative world because you will learn so much regardless of your skill level."

 Letter from Veronica Cho.(11th Grade | Kids Art Class), Sep 23, 2014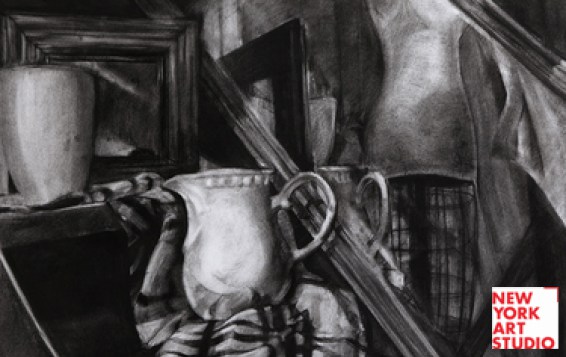 "Great classes, learning so much from amazing teachers!"

 Letter from Lauren K.(12th Grade | Kids Art Class), Sep 20, 2014
In the competition class, I developed many new skills and enjoyed exploring different types of mediums and artist styles.
I received the celebrating art book from "Celebrating Art Competition."
I am proud of my work was selected for this competition.

 Letter from Issac T.– Admitted to Cornell Univ. June 19, 2014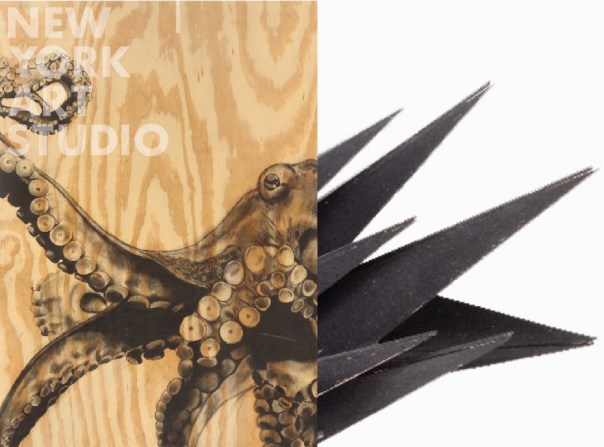 Being part of the architecture program at New York Art Studio has been one of the smartest choices I made towards my academic goals: being accepted to the top architecture schools in the county.
Before attending to New York Art Studio, my portfolio had a vast variety of artwork but it lacked 3D models and sculptures. My instructor, Jayden, took me out of my comfort zone and assigned me to built my first model the very first day. He emphasized form as he critiqued my work. I have to say that it is almost mandatory for pre-architecture students to have knowledge about form, even before they think about functional space. As a result, my thinking of tridimensional shapes was clearer and I continued being challenged by my instructor.
This program gave me a really good foundation of what architecture school will be like. Ultimately, if I had the chance to take the architecture class again, I would do it without hesitation.
Isaac T got an admissions to:
– Cornell – Full Scholarship + Room + Board
– Cooper Union – Full Scholarship
– Pratt – Scholarship $18,000
– Syracuse
– RPI

 Letter from Chloe, May 15, 2014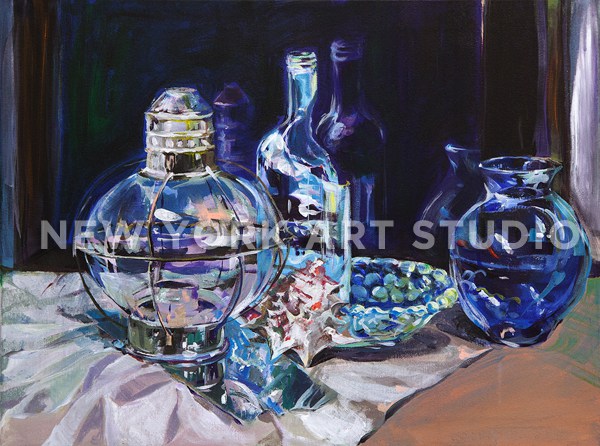 While I was in the portfolio class, the teachers were really resourceful and inspiring as they guided me step by step through the applications process. Without their help, I would be no where near going to one of the most prominent institutions for fashion design in such a short time.
I had no experience in art whatsoever before I came to NYART, but getting into FIT and Parsons with scholarship of near 80,000 was beyond a happy surprise for both my parents and me.
The students in NYART is also a very motivated bunch. Though their level of artistic ability may differ from one to the other, they are all hard-working, dedicated and passionate people. When I arrive the studio every morning, the first thing I do is to take a look at their artworks that they left in the studio the day before. Such creative energy drive the studio and make everyone one step closer to their own definition of success.

 Letter from Nicholas K, April 24, 2013
I am an international student from Africa and I would like to say my experience in NYARTS studio was simply amazing!
When I first arrive to New York to take part in the course I'll admit I was a bit skeptical. I was really expecting the work environment to be full of stress and anxiety in short. But that wasn't the case at all! The faculty members of the NYART studio are welcoming, and experienced individuals; who are always willing offer as much aid as possible in order to ensure the best from your artistic potential. Not only are they excellent teachers but are also good people as well. I even remember some moments in which Ms. Soo, Ms. Yoorim, Mr. Keoym and other faculty members would share their advice and experience with me and other students. They would even up some of their time to make sure your project was in top condition for the application requirements.
Sometimes I look back at my artworks and still develop a sense of pride towards it. I am glad to say that because of the knowledge and experience gained in my stay I was accepted into both Pratt and SVA School of art. I can sincerely say that if you choose NYART studio you'll not only have gained new skills but new inspirations as well.
-Nicholas K

 Letter from Gihye K, April 12, 2013
It feels like yesterday when I was spending busy days at NY ART. I was always in the studio drawing and idea sketching even when there was no class. The day was over in a blink of an eye once I start talking to my instructor about my ongoing projects and editing my works. Even when I was doing self study, director and teachers who came early or director would help me with my project, and offer me new perspectives to add depth to my work.
I didn't have any background in Interior Design. Instead of feeding me what interior design was, instructors at NYART designed projects to help me understand space and composition. (Architecture class offers in-depth study in Architecture, and felt like I was in a college Architecture class)
My favorite part was that I could take different instructor's classes and experience different teaching methods and styles. It has broadened my view, and as I was doing more projects, I could see my own color emerging through my work. I was always thinking, will I be able to even apply for Fall 2013…? This unexpected scholarship offer and admission would have been impossible without NYART faculty's help. Whenever I hit "the writer's block" they would pin point the issue and help me through it. I was encouraged from the teachers who would give up their lunch break to help their students, and the director who remembers every little thing about the student no matter how busy she is.
Even after graduating an art program in Korea, I wasn't familiar with the idea of portfolio. Short but intensive education at NYART was not only for creating portfolio but was an experience to discover my passion and interest towards Art. All the concerns I had as I was preparing my portfolio and as I was applying for schools all disappeared with the acceptance notice. I believe I get to enjoy this great news because I believed in NYART and followed their faculty.
-Gihye K

 Letter from Shi Chang, Dec 21, 2012
I'm an international student who got accepted to Pratt and Parsons. Also, I received scholarships of $6,8000 for 4 years, and $14,400 for 4 years from these two schools.
I was so happy when I heard the results because if someone told me that one year ago, I wouldn't believe that will happen to me. I really appreciate New York Art Studio. Coming to New York Art Studio is the best decision I have made in my life.
In the Studio, I learned a lot of drawing skills from every teacher. Every teacher here is knowledgable, skillful and passionate. Personally, I think teachers here are even better than college professors because in college, professors will not show students how to paint, they just ask students to do it. I still remember when I first time came to the studio a year ago, Christopher who is a very nice teacher brought me to his class. He is the most creative teacher I have ever had in my life. In his class, students will be inspired by him. Also, he is a very friendly teacher, when I see him, he is always smiling to every student.
share