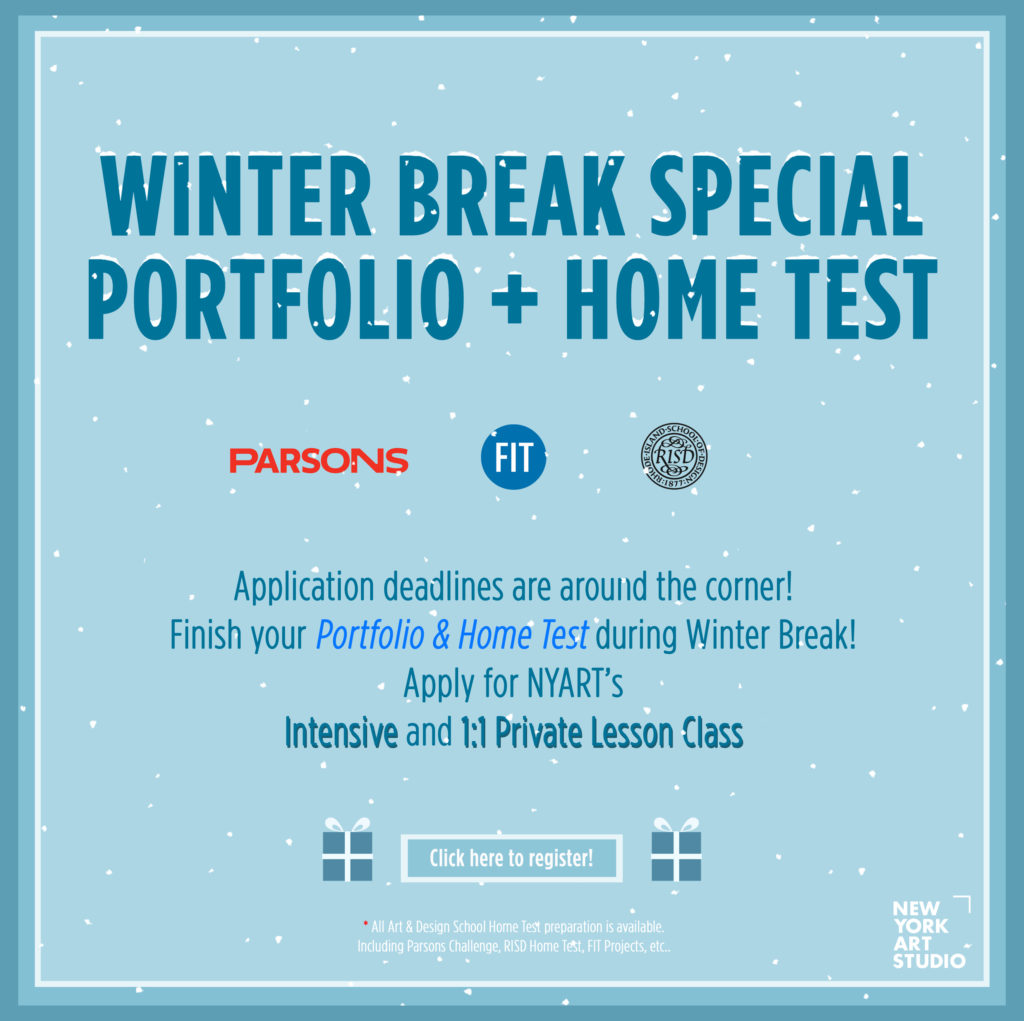 Renowned art schools (RISD, Cooper Union, Parsons, FIT, CalArts, Art Center) require students to take home test.  Home Test works as a crucial part of your successful college admission result.
NY ART STUDIO will help you with Home Test Preparation!!
We have professional instructors who can help students to express his or her unique ability at NY Art Studio. 
NY Art Studio has successful experience and methods to help students to be admitted into renowned art schools. Join our Home Test Preparation Program now!